Pocket watches were once a staple accessory for men and women around the world. Before the advent of wristwatches, pocket watches were the go-to timepieces for many people. For hundreds of years, watchmakers have been creating intricate and beautiful pocket watches that have become treasured heirlooms. In this blog post, we will delve into the history of prominent pocket watch makers and their contributions to the watchmaking industry. We will explore some of the world's most renowned pocket watch makers of the past and present, including the iconic Swiss brands, Patek Philippe and Vacheron Constantin, as well as lesser-known but equally excellent watchmakers like Audemars Piguet and Breguet. You will learn about the unique features and attributes of each brand and how they transformed the world of watchmaking throughout history. From precision mechanics to innovative designs, these watchmakers have brought their own flair and style to the world of luxury timepieces.
1. Pocket watches have been around since the 16th century.
The history of pocket watches is a rich, fascinating one that spans several centuries. Pocket watches have been around since the 16th century, when they were carried in waistcoat pockets by affluent gentlemen who valued their precision and accuracy. Over time, pocket watches evolved from simple timekeeping devices to complex mechanical marvels that incorporated intricate designs and complicated mechanisms. Today, pocket watches remain highly sought-after by collectors and enthusiasts, and are considered both functional timepieces and works of art. As we explore the prominent pocket watch makers throughout history, it is clear that these timepieces have left an indelible mark on the world of horology.
2. Abraham-Louis Breguet is considered one of the most important watchmakers in history.
Abraham-Louis Breguet is a renowned Swiss watchmaker who made significant contributions to the development of horology, particularly to the field of pocket watches. Born in Neuchâtel, Switzerland in 1747, Breguet revolutionized watchmaking with his innovations and developed many significant inventions, such as the Tourbillon, a mechanism to compensate for the effects of gravity on a watch's movement. Breguet's timepieces gained recognition from prestigious clients around the world, including Napoleon, Marie Antoinette, and Queen Victoria. He is considered one of the most important watchmakers in history due to his elegant, sophisticated designs that continue to be coveted by watch collectors and enthusiasts today. His legacy continues to inspire modern watchmaking, and many of his techniques and innovations are still used in crafting high-end watches.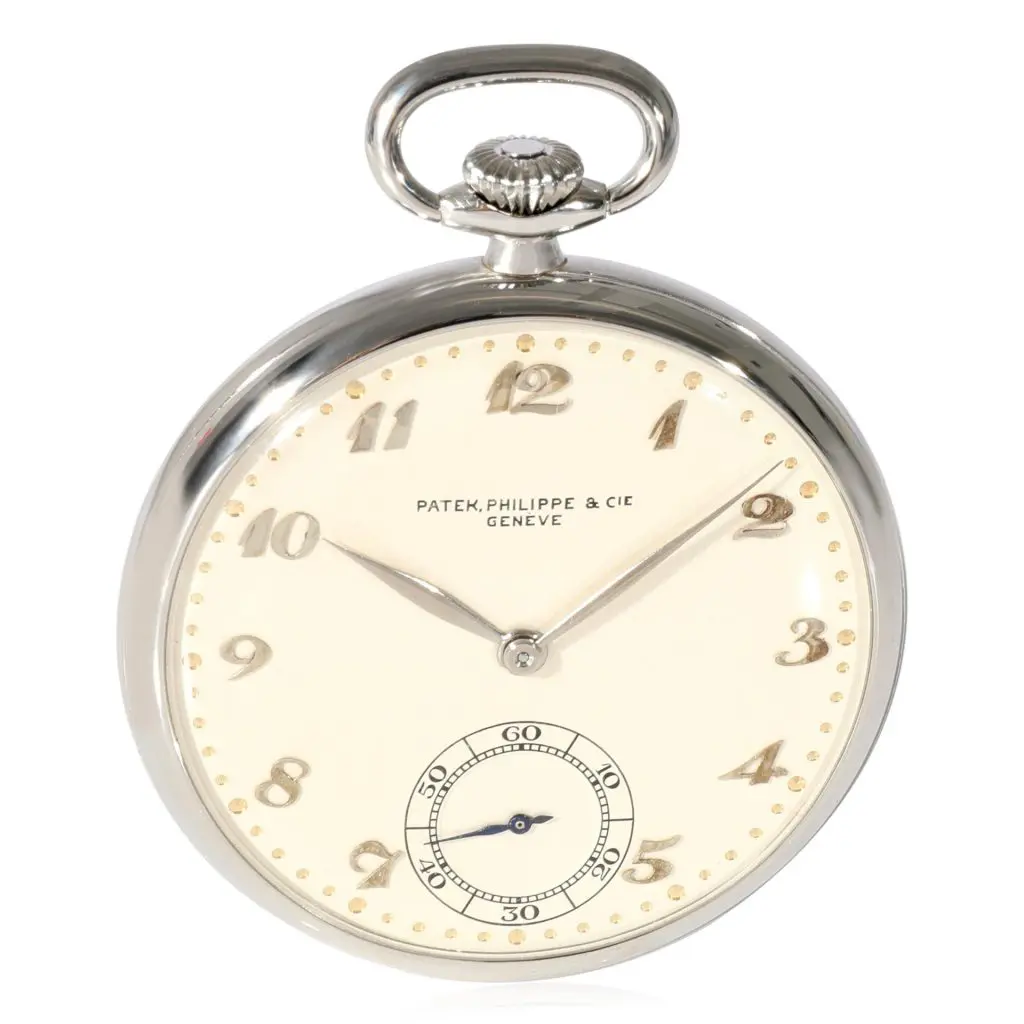 3. Patek Philippe is known for its high-end luxury pocket watches.
Patek Philippe is a Swiss watchmaking company that has been in the business since 1851. It is regarded as one of the most esteemed and respected luxury watch manufacturers in the world. While they produce a wide variety of high-end timepieces, they are well-known for their exceptional pocket watches. Patek Philippe pocket watches are highly regarded for their accuracy, craftsmanship, and elegance. Over the years, the brand has pushed the boundaries of watchmaking with their designs and technological advancements. Their pocket watches have become notable for their distinctive style, unique features, and the use of precious metals and gems. With its rich history and legacy of excellence, Patek Philippe is a highly sought after brand by collectors and enthusiasts alike.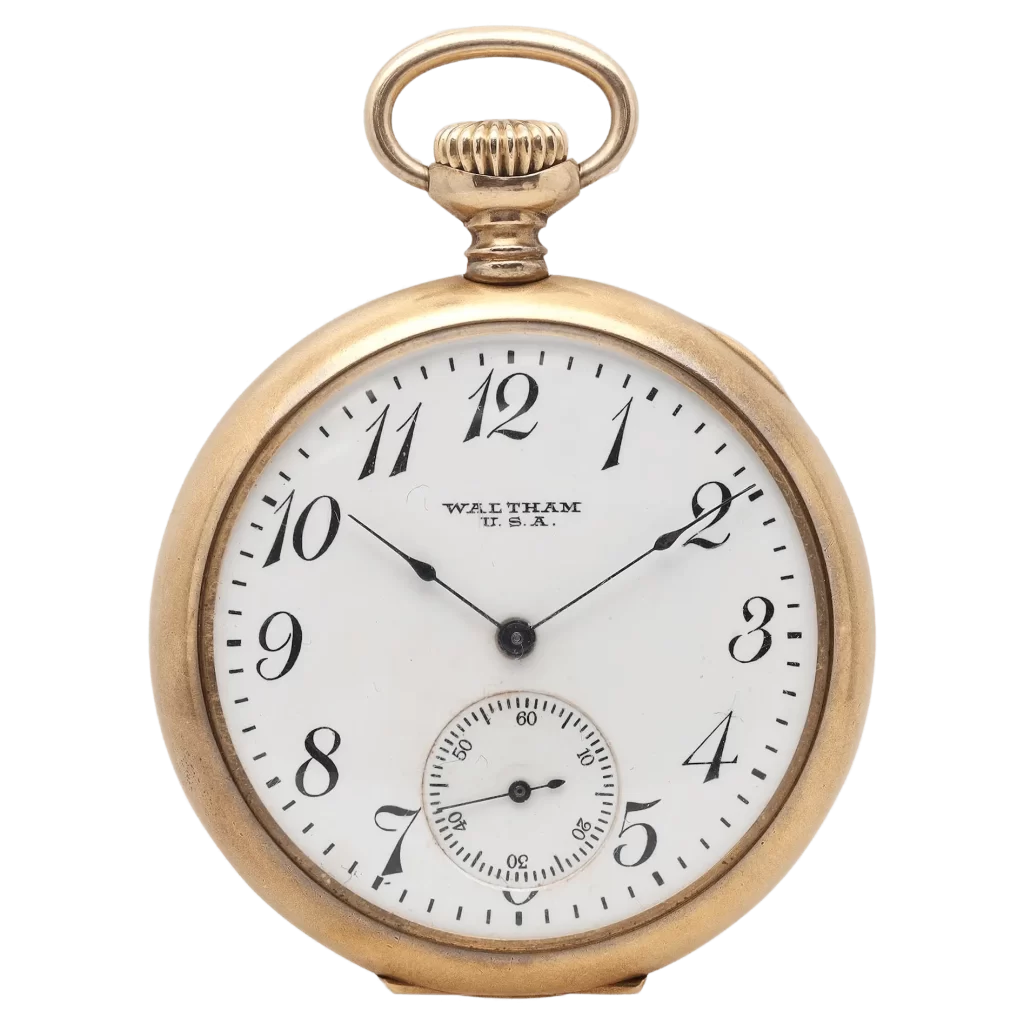 4. The American watch company, Hamilton, produced many popular pocket watches.
Hamilton Watch Company was a well-known American watch manufacturer that produced a wide range of pocket watches throughout its history. The company was founded in 1892 in Lancaster, Pennsylvania and quickly gained a reputation for producing high-quality and reliable timepieces. Hamilton pocket watches were favored by American railroaders, military personnel, and civilians due to their precision and accuracy. The company's most popular models included the 992 and 950B railroad-grade pocket watches, which adhered to stringent accuracy standards set by the rail companies. Hamilton also produced a diverse range of aesthetic pocket watches with features like unique dials, engraved cases, and precious metal finishes. With its excellent craftsmanship and innovation, Hamilton watch company is undoubtedly one of the most prominent pocket watch makers in history.
5. Rolex, famous for its wristwatches, also produced high-quality pocket watches.
Rolex, one of the most legendary creators of wristwatches, should not be overlooked in the realm of pocket watches. In the earlier days of its history, Rolex also produced high-quality pocket watches, though these are not as well-known or widely produced as their wristwatch counterparts. The pocket watches produced by Rolex were typically made of precious metals, including gold and platinum. They were produced with the same level of expertise and attention to detail as the wristwatches that Rolex is famous for. Though less prominent than other makers of pocket watches, Rolex's contributions to the industry should not be overlooked. Their pocket watches continue to be highly prized by collectors and watch enthusiasts alike.
6. Elgin National Watch Company was the largest watch manufacturer in the world at one point.
The Elgin National Watch Company is undoubtedly one of the most significant names in the history of watchmaking. Established in 1864, the Elgin National Watch Company was situated in Elgin, Illinois, and quickly rose to prominence in the industry, becoming the largest watch manufacturer in the world at one point. The company prided itself on the innovation and accuracy of its timepieces and was known for producing a wide variety of pocket watches at affordable prices. The Elgin National Watch Company set the standard for American watches during the 20th century and helped establish the United States as a leader in the watchmaking industry. Their impact on the development of pocket watches and the watchmaking industry, in general, cannot be overstated.

7. Waltham Watch Company was another prominent American watch manufacturer.
The Waltham Watch Company is one of the most significant American watch manufacturers in history. Founded in Waltham, Massachusetts in 1850, this company quickly became a pioneer in the watchmaking industry. Known for producing high-quality timepieces, the Waltham Watch Company prided itself on using the latest technology in their manufacturing process. Their watches were manufactured with a system of interchangeable parts, which greatly increased efficiency and affordability. This made their products accessible to the general public, as they were no longer luxury items reserved for the very wealthy. With the company's extensive R&D and innovative manufacturing methods, they were able to produce accurate and reliable watches of exceptional quality that stood the test of time. Waltham Watch Company's contributions to the watchmaking industry left a lasting legacy and are still recognized as important achievements.
8. Zenith is a Swiss watchmaker that has produced pocket watches for over 150 years.
Zenith, a Swiss watchmaker with over 150 years of history, has gained prominence as a manufacturer of high-quality pocket watches. This esteemed brand has produced pocket watches that attract collectors and enthusiasts with its precision, elegance, and innovative designs. Zenith's timepieces feature ornate dials, intricate movements, and unique features, such as stopwatches and chronographs, that set them apart from other pocket watchmakers. Zenith's long-standing reputation for excellence has cemented its position as one of the most prominent and respected manufacturers of pocket watches in history.
9. Omega, known for its sports watches, also created luxury pocket watches.
Omega is a Swiss luxury watchmaker whose history of pocket watch manufacturing dates back to the 19th century. Though primarily known for its sports watches, the company's pocket watches have achieved prominence and recognition for their exceptional craftsmanship and precision. Omega's venture into pocket watch production began in 1894, and the company quickly established itself as a leading manufacturer of timepieces. These pocket watches were crafted to the highest level of standards and featured intricate details. Their high-end models included elegant designs and were frequently adorned with diamonds and other precious stones. Omega's pocket watches were not limited only to the luxury segment. The company also produced watches for the military, including wrist-mounted versions. The brand's commitment to precision and innovation has earned it worldwide recognition and acclaim, not just in the realm of sports watches but also in the category of luxury pocket watches.
10. Jaeger-LeCoultre has a long history of innovation and produced many intricate pocket watches.
Jaeger-LeCoultre, a renowned Swiss luxury watchmaker, holds a prominent place in the history of pocket watch making. With over 180 years of experience, the brand has a rich heritage of innovation, craftsmanship, and attention to detail. Jaeger-LeCoultre's reputation for excellence is evident in its intricate and high-quality pocket watches, which have garnered admiration from collectors and enthusiasts worldwide. The brand is widely recognized for its commitment to precision, and in the past, it has produced many timeless and complex pocket watch designs that showcase its mastery of complication. Whether it's the Grande Complication or the Reverso, every Jaeger-LeCoultre pocket watch is a work of art that represents the brand's passion for horology. The brand's contribution to the evolution of pocket watches is notable and has played a pivotal role in advancing the technology and design of watches.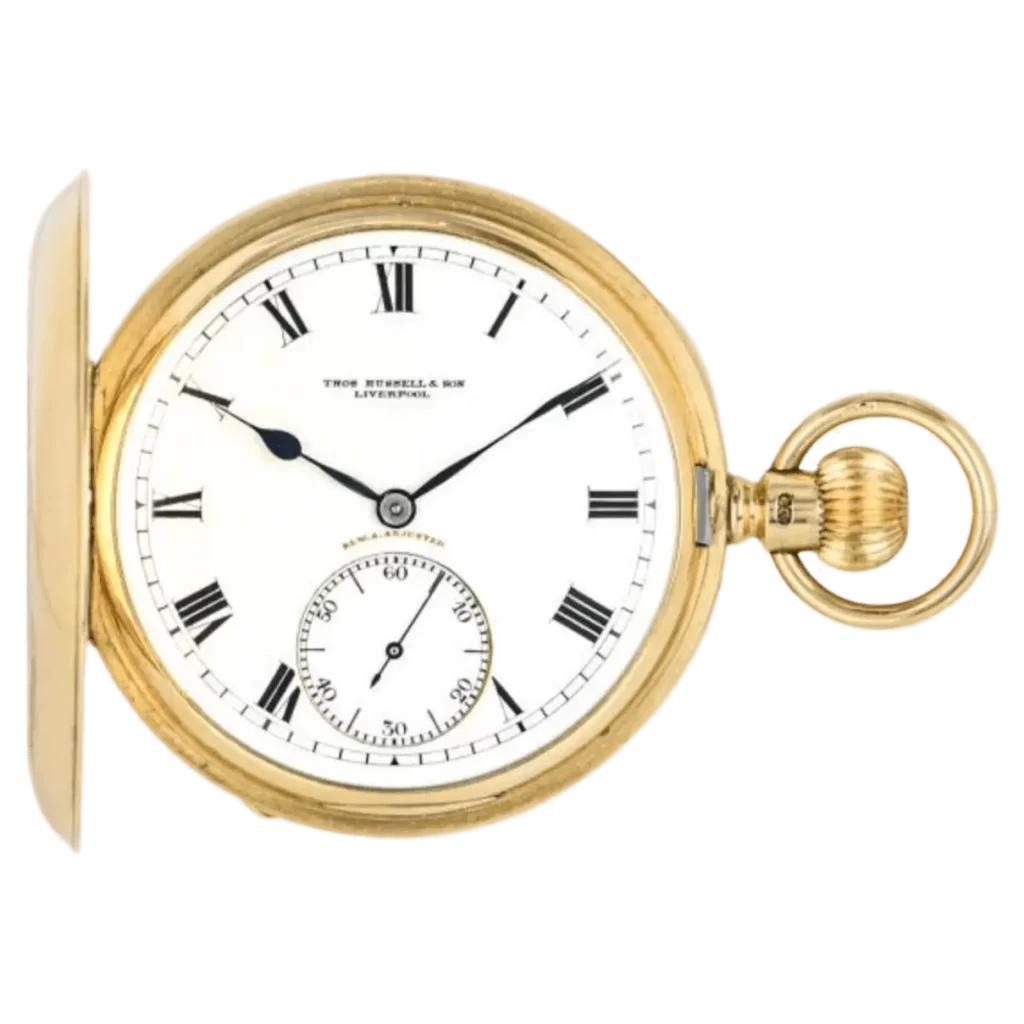 In conclusion, pocket watches have played a crucial role in history, serving as both functional timepieces and stylish accessories. The prominent pocket watch makers throughout history, such as Patek Philippe, Breguet, and Vacheron Constantin, have left a lasting impact on the industry with their innovations and unique designs. Today, the tradition of pocket watches lives on, inspiring new generations of watchmakers and enthusiasts to appreciate the beauty and craftsmanship of these iconic timepieces.